Credits
I suppose I should start with my long-gone maternal grandparents. Although they both died when I was very young, one of my earliest memories is that of sitting on Nana's knee trying to sing along to songs such as 'King Arthur's Servants' and 'The Bullgine Run' (both songs I still sing). Although I can't remember Granddad playing it, I inherited his Lachenal English concertina, along with some hand-written dance tunes, so there is no doubt that, in their own ways, they were 'folkies'.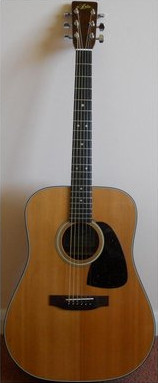 This production has been rather a long time in coming, and wouldn't have made it onto the mean streets without the help and support of quite few people. Firstly, my Better Half, Lois, although not a musician herself, has a very good ear for both words and tunes, and I couldn't have had a better 'critical friend'. Lois was also a folk fan in the 1960s, her local group in Chorley, Lancashire, being the Blue Water Folk. Like the Fettlers, the Blue Water Folk are still going strong. (Sadly, not all performers from the 1960s have remained in good voice. I caught Julie Felix singing on the radio recently - oh dear!) Apart from endless moral support, Lois has also taken on board the business of developing this website, once instructed by one Howard Quinn (see below).
Secondly, I am grateful to Rob who was educated proper, like, (as they would say on Teesside) and, as a result, is able to understand little dots on telephone wires. I think he would admit that he wasn't in danger of being disqualified for 'jumping the gun', but his eventual help has been invaluable. He has notated, and produced audio clips of most of the songs (playing along on many tracks), and has offered helpful advice on 'marketing' strategies. More recently, I have secured the services of Dawn Smart, a musician and teacher from a neighbouring village, and a very accurate 'notator'. Take a look at her website: www.mysmartmusic.co.uk
Thirdly, warm thanks to multi-instrumentalist Paul Walker from Mossley, in Lancashire. We met Paul (and his wife, Margaret) through Rob initially, and every time I have shrugged my shoulders and said that there wasn't much happening on the song front, Paul has threatened me with physical violence. With friends like that .... Paul also stepped in towards the end of the initial website production, to help notate and record five songs. He was assisted in this onerous task by one Helen Armstrong, a friend in the village, who kindly turned my crude notation into accurate musical scores.
Fourthly, many thanks to Howard Quinn, another friend in the village. When I realised that Rob's other commitments were making it impossible for him to devote time to this project, I dropped Howard an e-mail asking for advice on how to go about setting up a website. 24 hours later, he had uploaded a draft version of Tangledrootsmusic.com and he has continued to offer invaluable help and advice during its development. Howard has been able to do this because he taught IT in a local secondary school for many years, but he has also done it because he, too, is a folkie, having been a Gorton (Manchester) Morrisman for many years, and having retained a liking of folk music. A few months ago, Howard sent us some photos of Gorton Morrismen during a rush cart day, and there, in the middle of the picture, was the above-mentioned Paul Walker, a Saddleworth Morrisman!
Fifthly, thanks to Sally Hardaker for the long-term loan of an excellent Minidisc player. This has made it easy to pass on tunes for notating. Sally has also had the pleasure(?) of accompanying nearly all of these songs, as she is an accomplished flute and whistle player, and the cornerstone of our local sessions.
Sixthly, I am grateful to my daughter, Jo Frost, who took the stunning photo of tangled roots on the home page, and also put her excellent proof-reading skills into practice on the website's content.
Finally, thanks to the millions of people who, over centuries, have created and developed England's folk culture. We may not be Ireland or Scotland, but we do have our unique tradition, and I hope this meagre offering has contributed in at least a small way to it.